Preverity: 2023 Best in Business Awards Finalist
March 29, 2023
Preverity was announced as a 2023 Best in Business Awards finalist by Nashville Business Journal. To view the complete article, visit https://bizj.us/1qi522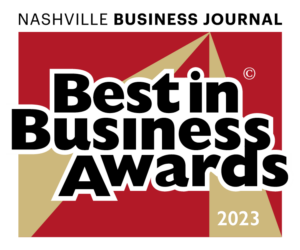 The judges have scored the nominees, and it's time to meet the 2023 Best in Business Awards finalists.
To come up with our list of honorees, NBJ first accepted nominations from the public. Nominees then submitted questionnaires, which an independent panel of judges scored, looking at company culture, business plan, profitability and more. The highest-scoring companies made the cut for this year's awards, which you can view in the slideshow below, presented in alphabetical order by category.
Join the Nashville Business Journal at Loews Vanderbilt Hotel May 24 to learn which companies are named category winners. In the meantime, join us in congratulating all of this year's honorees using #NBJbiba.
About Nashville Business Journal
Nashville Business Journal is a multi-platform media company providing in-depth coverage of local business communities and breaking news reaching hundreds of thousands of readers each week. Through print, digital products such as its twice-a-day emailed news digests and face-to-face events, the Business Journal offers business leaders many avenues for making connections and gives them a competitive edge locally, regionally and nationally. Visit us at https://www.bizjournals.com/nashville/ to learn more.
» View the complete article here: https://bizj.us/1qi522
---
Meeting Industry Challenges with Automation
February 15, 2023
Preverity COO discusses "Meeting Industry Challenges with Automation" in latest Tech Talk article in Inside Medical Liability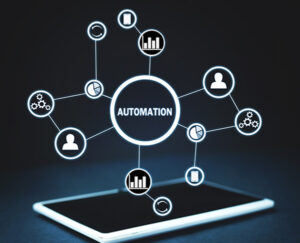 With 2023 well underway, it's no secret that the medical professional liability (MPL) industry has faced and continues to face strong headwinds. In fact, rating agency AM Best notes that this insurance segment faces persistently depressed demand, rate adequacy concerns, rising loss costs and social inflation, diminishing reserve redundancies, and the potential for additional COVID-related claims frequency. Consequently, AM Best maintains a negative outlook for the MPL segment for this year.
Additionally, the industry has fallen behind other insurance lines in leveraging data and technology to improve underwriting efficiency, rating accuracy, and customer experience for agents, brokers, and insureds. While you may have no control over many of the factors afflicting the industry, you do have control over technology and data. Preverity's Chief Operating Officer, Gene Boerger, discusses strategies and processes that make it much more feasible to understand better what your insureds are doing while automating underwriting.
---
What is Minor Surgery and Why Does it Matter?
October 5, 2022
Preverity, Inc. answers the question, "What is Minor Surgery and Why Does it Matter?" in published feature article in Inside Medical Liability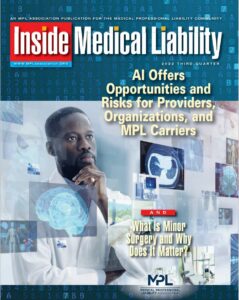 Matt Koerlin, Preverity's Chief Product Officer and author of the article, describes a common scenario where doctors, who are assigned to a Minor Surgery class, usually pay higher premiums than doctors assigned to a "No Surgery" class. But the fact is, minor surgery is a vague term, and the answer to the question of "what is minor surgery?" varies depending on who is asked. Ultimately, doctors seeking coverage probably care most about their malpractice carrier's opinion, but even those opinions can vary depending on which underwriter is working the risk, and what data is used to determine premium.
The key, Koerlin writes, is to have access to critical sources of data, such as historical medical billing data, to provide granular insights into procedures that doctors perform allowing carriers to better assess risk and appropriately set premium.
» Download the article
» View online: Inside Medical Liability
---
Preverity and Positive Physicians Insurance Company Announce Transformative Medical Malpractice Partnership
September 6, 2022
Firms Partner to Improve Risk Prediction, Drive Underwriting Efficiency for Positive's Business
NASHVILLE, Tenn., Sept. 6, 2022 /PRNewswire/ — Preverity, Inc., the nation's preeminent analytics firm focused on improving risk prediction for medical malpractice insurance carriers and healthcare systems, and Positive Physicians Insurance Company ("Positive"), a leading medical professional liability insurer serving healthcare providers across 10 states, today announced a partnership that will see Positive implement Preverity's Enterprise product to significantly enhance its underwriting, pricing and operational efficiency capabilities.
"We are excited to partner with Positive to help them transform their business through the effective use of actuarially-proven analytics tools," said Preverity Chief Operating Officer Gene Boerger.
The partnership will allow Positive to focus on risk selection and evaluation, pricing integrity and improving underwriting efficiencies, all while growing responsibly and attracting top talent.
"Preverity is a forward-thinking technology company that is transforming the MPL industry with their risk prediction platform and advanced data analytics.  These tools will enhance our understanding of physician practices, improve underwriting integrity, risk management and claims handling capabilities, all of which translate to making better business decisions," said Positive CEO Michael Roque. "They provide the total package for us – an innovative product, a healthcare-savvy and customer-focused team, and the vision to help us transform the business."
Nashville-based Preverity was founded in 2016 and serves several of the leading medical malpractice insurance carriers as well as health systems. The company has built an unrivaled database covering over 80 percent of US physicians, comprised of comprehensive medical billing history, over 80 billion provider transactions, education, and disciplinary actions, providing its clients unrivaled insights. Leveraging this database, Preverity's data scientists have built comprehensive models to identify risk mitigation and pricing opportunities.
Founded in 2002, Berwyn, PA-based Positive provides medical malpractice insurance coverage for physicians, medical staff and medical groups. "We have strong profitability and growth initiatives and our partnership with Preverity will help us achieve those objectives, while providing us market-leading tools to better manage risk," Roque said.
About Preverity
Preverity, Inc. is an InsurTech analytics company focused on automation and advanced underwriting for the Medical Malpractice Insurance and Health Systems industries. Preverity automates risk assessment, rate class placement, application completion, renewal automation, portfolio monitoring and target marketing to streamline processes and automate underwriting. For more information, please visit www.preverity.com.
About Positive Physicians Insurance Company
Positive Physicians Insurance Company, a Pennsylvania domiciled insurance company, is a wholly owned subsidiary of Positive Physicians Holdings, Inc. ( OTCQX: PPHI). The Company underwrites medical professional liability coverage for physicians, their corporations, medical groups, clinics, and allied healthcare providers. Medical professional liability insurance protects physicians and other healthcare providers against liabilities arising from the rendering of, or failure to render, professional medical services. Positive Physicians Insurance Company offers claims-made coverage, claims-made plus, occurrence-based policies as well as tail coverage in Pennsylvania, New Jersey, Ohio, Delaware, Maryland, South Carolina, Michigan, Florida, Texas, and Georgia. For more information, please visit www.positivephysicians.com.