As a leading national healthcare economist, Preverity CEO Larry Van Horn has long been a featured speaker at medical malpractice carrier conferences and events. Consulting with carriers earned him a unique vantage point from which to inspect data and trends, and opened his eyes to an exciting opportunity.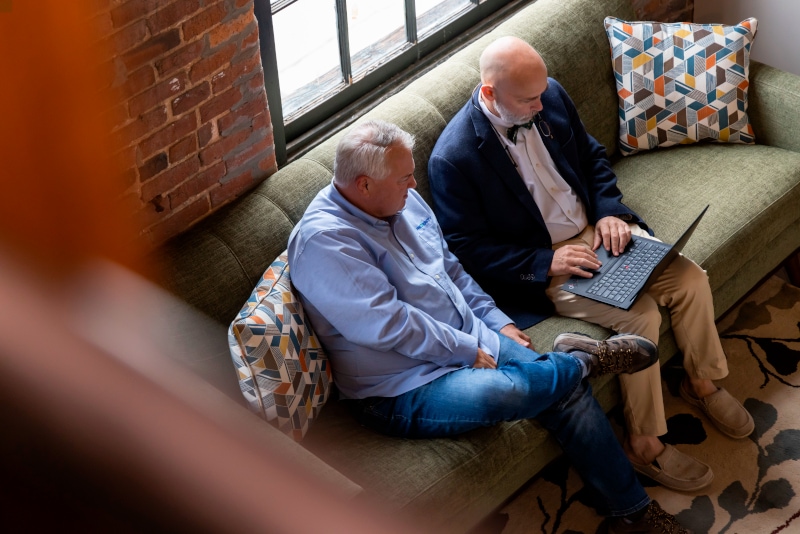 In 2014, Larry met Gene Boerger, now President of Preverity, who was developing a robust database of healthcare and medical billing data. The two quickly arrived at a brilliant hypothesis that integrated their professional worlds: use medical billing data to evaluate the risk of physicians for malpractice purposes.
Later that year, at an industry conference, Larry met with several medical malpractice insurance carrier execs who committed to bring analytics to bear on risk visibility management and pricing. And the concept became a business.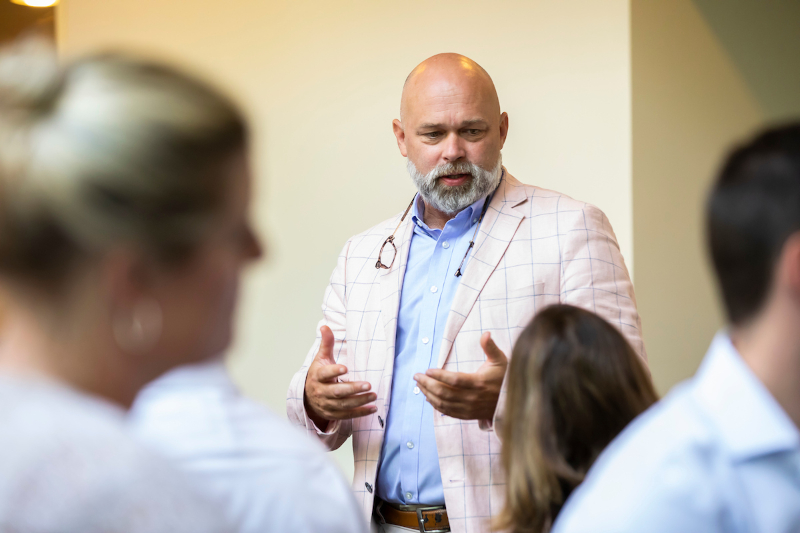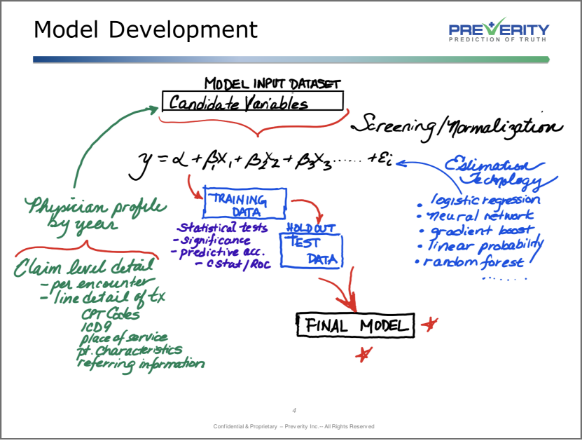 Working with insurance carrier clients early on, the reality of operational complexities, the regulatory environment mosaic and the need for automation transformed Preverity's business philosophy. While the company was founded on analytics, models and statistical prowess to rate risks, Larry and Gene now understood the need to solve organizational underwriting inefficiencies through workflow automation.
Doubling down on data & technology
They also realized the massive amount of data needed to build medical-specialty models to cover all physicians in the US. Not to mention the investment in hardware, software and skilled team members needed to transform the data into insights. Preverity now manages 80 billion transactions and maintains the world's largest medical procedure, pharmaceutical and billing database—empowering the data science team to build and manage hundreds of models covering over 80% of all US physicians and licensed medical professionals.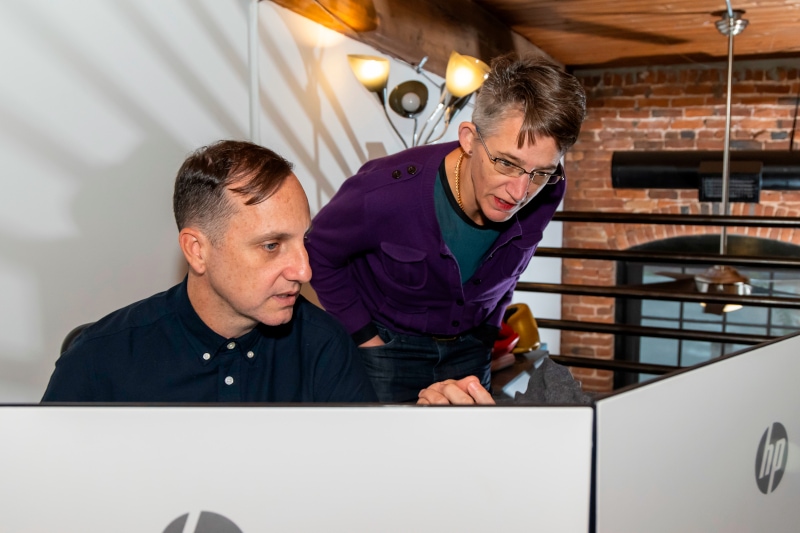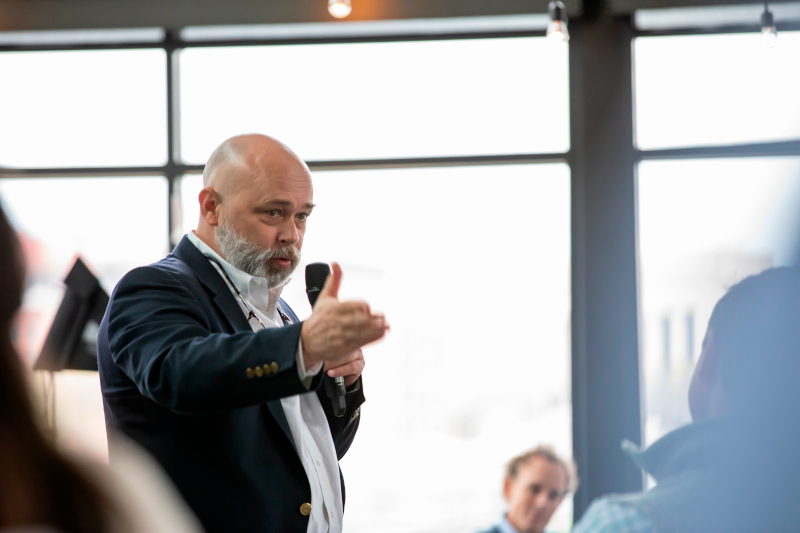 In 2017, the Preverity team discovered they didn't need to know the medical malpractice history of physicians to predict their future risk, given the clinical visibility of medical claims data. This empowered their data scientists to score and rate doctors across the country, then work with insurance carrier actuaries to stress test and validate their models. A pivotal moment as malpractice data is nonpublic information.
Preverity means partnership
Partnership is at the core of Preverity's mission to empower businesses to be more informed, efficient and profitable. We started out supporting medical malpractice insurance carriers and later discovered we could leverage the same data and robust technology infrastructure we created to help evolve health systems. Today, our team works directly with partners in both industries to drive transformation – building confidence in statistical modeling and analytics (complex by nature) and illuminating which factors drive risk.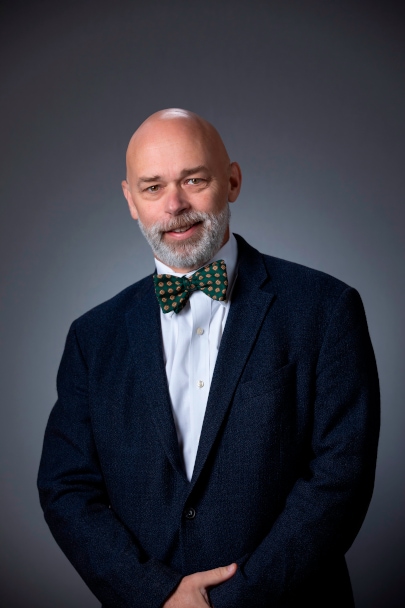 R. Lawrence Van Horn, Ph.D.
Founder, CEO
Our CEO and founder, Larry Van Horn, is an entrepreneur, board member, and leading expert and researcher on healthcare management and economics. A nontraditional academic, his activity spans business, health policy and academia.
Larry currently serves as Governance Committee Chair and Compensation Committee Member for Community Healthcare Trust (NYSE: CHCT); Compensation Committee Chair and Audit Committee Member for Quorum Health Corporation (NYSE: QHC); Board Chair for SaVida Health, a PE-backed MAT opioid treatment company; member of the CEO Council for Council Capital; and advisory boards for Harpeth Capital and Council Capital.
He has advised the state of Tennessee on healthcare policy and worked with the Trump administration on issues related to price transparency in healthcare markets. He meets regularly with the White House HHS and FTC on this topic. On June 24, 2019, he was invited by the President to speak at the signing of the Executive Order on Improving Price and Quality Transparency in American Healthcare. View the executive order signing here.
Larry's research has appeared in leading journals ranging from the Journal of Health Economics to the New England Journal of Medicine to the Harvard Business Review. His current research centers around the shift to consumer purchase of healthcare and its impact on new delivery models.
He is responsible for the graduate healthcare programs at the Owen Graduate School of Management at Vanderbilt University, where he founded and directs the Center for Healthcare Market Innovation. He also holds courtesy appointments in both the medical and law schools. He is a highly sought-after national speaker on the topic of healthcare reform and markets and has consulted with many of the largest hospital systems and insurers in the U.S. on topics of data analysis and antitrust concerns. Larry co-directs the Nashville Healthcare Council Fellows Program with Senator Bill Frist.
Ph.D. Managerial Economics and Decision Sciences, The Wharton School, University of Pennsylvania (1996)
MBA, William E. Simon Graduate School of Business, University of Rochester (1991)
MPH, School of Medicine, University of Rochester (1990)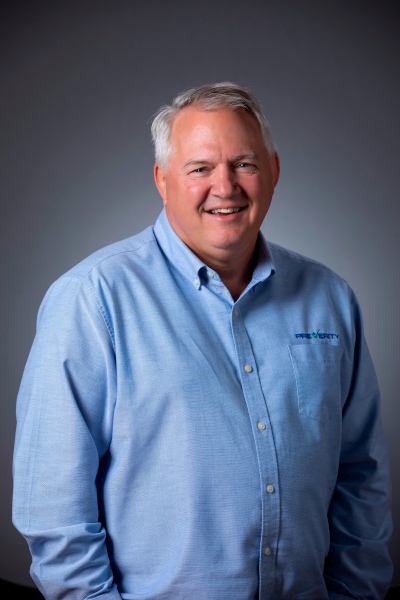 Gene Boerger
Chief Operating Officer
As a founding partner of Preverity, Gene Boerger brings a deep knowledge of healthcare billing transaction data content and workflow, large data management, software development, and complex customer integration.

His experience includes over 20 years with Change Healthcare and its associated companies, serving as VP Product Innovation, VP Ambulatory Product Management and VP Advanced Business Reporting. He also managed the implementation of the first Change Healthcare Transaction Data Repositories, which now house over 300 terabytes of healthcare data.

Gene holds undergraduate degrees in computer science, mathematics, and accounting and an MBA from the University of South Dakota. He developed and holds United States patent number 8645162: Method and System for Estimating the Financial Liability of a Patient for Medical Service.
What is something people don't know about you?
State High School Wrestling Champion
What's something you do outside of work?
– Play tennis and golf (bad golfer but like to play)
– Spending time on Old Hickory lake with friends and family
– Hanging with grandkis and daughter
– Figuring out "stuff" – building walnut furniture, applying technology, understanding how to use information.
– Former Board President of Susan G. Komen Tennessee
Rachel Hayes, Ph.D.
Chief Data Scientist
Dr. Rachel Hayes has worked as a nurse in a federally qualified health clinic, at hospitals, and in the research setting. Her interest in population health led her to complete a Ph.D. in epidemiology at the University of Illinois with a focus on quantitative methods. She came to Nashville for a postdoctoral fellowship at Vanderbilt University Medical Center and has spent time at the Tennessee Bureau of Medicaid and in the Informatics Center at Vanderbilt University Medical Center.
Name a song you never get sick of listening to?
Appreciate the variety and availability of live music in Nashville
What's something people often get wrong about you?
– Uses bicycles for transportation, recreation and vacations
– Appreciates the clarity provided by numbers
Name someone who inspires you?
Inspired by Florence Nightingale, a pioneering epidemiologist and public health advocate
What's something you do outside of work – for fun, as a volunteer or as a hobby?
Active in church.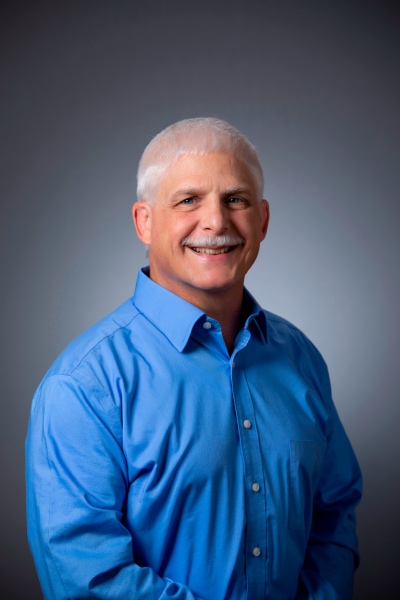 Scott Burklund
Chief Information Officer
Scott Burklund, CIO and a founding partner of Preverity, has an insatiable passion for learning new skills, techniques and processes. He has accumulated extensive experience integrating multiple big data sources and turning raw data into actionable information for innovative customer analysis, business development and problem resolution.

Scott has leveraged his data engineering, data wrangling and analytics skills to four different industries – transportation, healthcare administrative transactions, mortgage lending and malpractice insurance. At Preverity, he has built a full Amazon Web Services (AWS) infrastructure, including a database of more than 70 billion rows of data combining public and private sources to support machine learning, modeling and analytic efforts. He has an MBA from Drake University.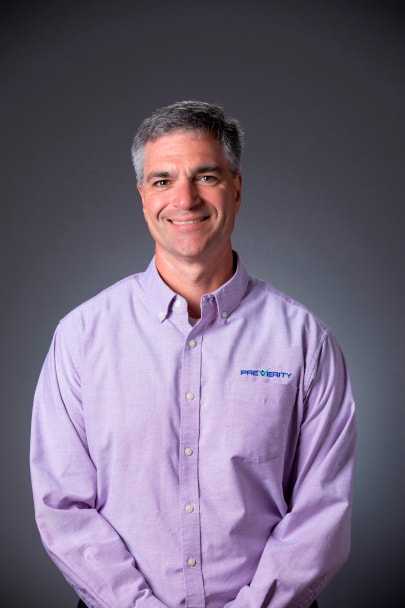 Matt Koerlin
Chief Product Officer
Our Chief Product Officer, Matt Koerlin, is a senior professional with over 25 years of technology experience bringing products to market and 20 years in healthcare technology. He held senior product management positions at Aspect Software, where he was responsible for the Enterprise Workforce Management Product Suite; Change Healthcare, where he managed the Revenue Cycle Management Partner Portfolio of Products; and UL, where he managed their Occupational Medicine EMR and Workplace Healthcare suite of products.
Matt has a bachelor's degree in mathematics from Washington and Lee University, where his undergraduate thesis was published in the Journal of Discrete Mathematics. He received an MBA from the Owen School of Management at Vanderbilt University.
Name a song you never get sick of listening to?
"Tom Sawyer" – Tom Rush

What's something people often get wrong about you?
They call me Mark, which is actually my middle name.

What's something you do outside of work – for fun, as a volunteer or as a hobby?
Cycling.
"They listen and they're very interested in learning and creating a better product. It's a really good partnership."
Michael Roque,
CEO, Positive Physicians